Deepen your understanding
As part of the Teacher Training Course, this progressive and academic workshop is the next step towards your 500 hour teaching qualification. To attend the Yoga 3 course, you must have attended and passed Introduction to Yoga Levels 1 and 2.
Yoga 3 enhances the knowledge and wisdom gleaned in our Foundation courses, supporting you to take full autonomy of your learning.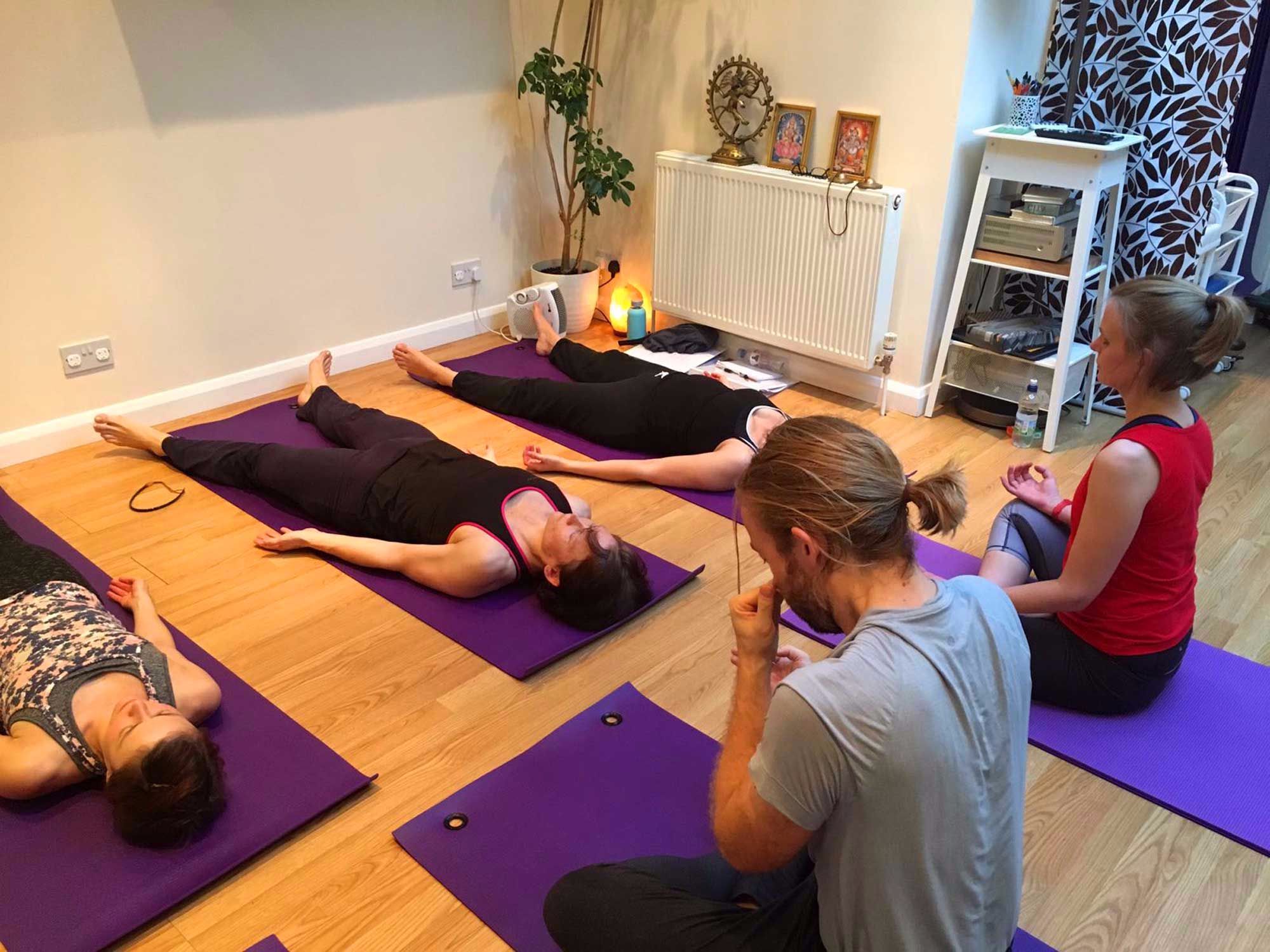 This academic workshop will involve 4 hours of formal contact time a week over six consecutive weeks (1 week as a study week), daily self practice and self study using a variety of techniques that will be taught to you as part of the course. Yoga Level 3 incorporates the following:
Developing the history of yoga
Seeing beyond – to see or not to see – the focal points in Hatha Yoga or 'drishti'.
Taking your daily yoga asana practice deeper. Developing asanas further, creating a structured all round practice. Developing a greater repertoire of asanas for your reference.
Chakras; developing a deeper understanding of the energy centres in Hatha Yoga
Pranayama, Meditation & Relaxation; The Breath, The Mind, The Body. Developing our understanding of harmony and peace, in all three concepts.
How to end a session or practice.
Full attendance on all dates is required, as well as attendance at a minimum of 10 classes over the duration of the course.
Want to immerse yourself in yoga? We offer a range of workshops and inspiring retreats to take your understanding deeper.