This progressive and academic course is a follow up to Introduction to Yoga Level 1. To attend the Level 2 course, you must have attended and passed Introduction to Yoga Level 1. This course is for everyone who wants to develop an interest in yoga, as well as being part two of a five module Teacher Training Course.
Progressive and self-empowering, this course builds on the knowledge learned in Yoga Level I in a comprehensive and practical way, and furthers your journey in yoga, physically and spiritually, helping you to integrate aspects of yoga into your daily life.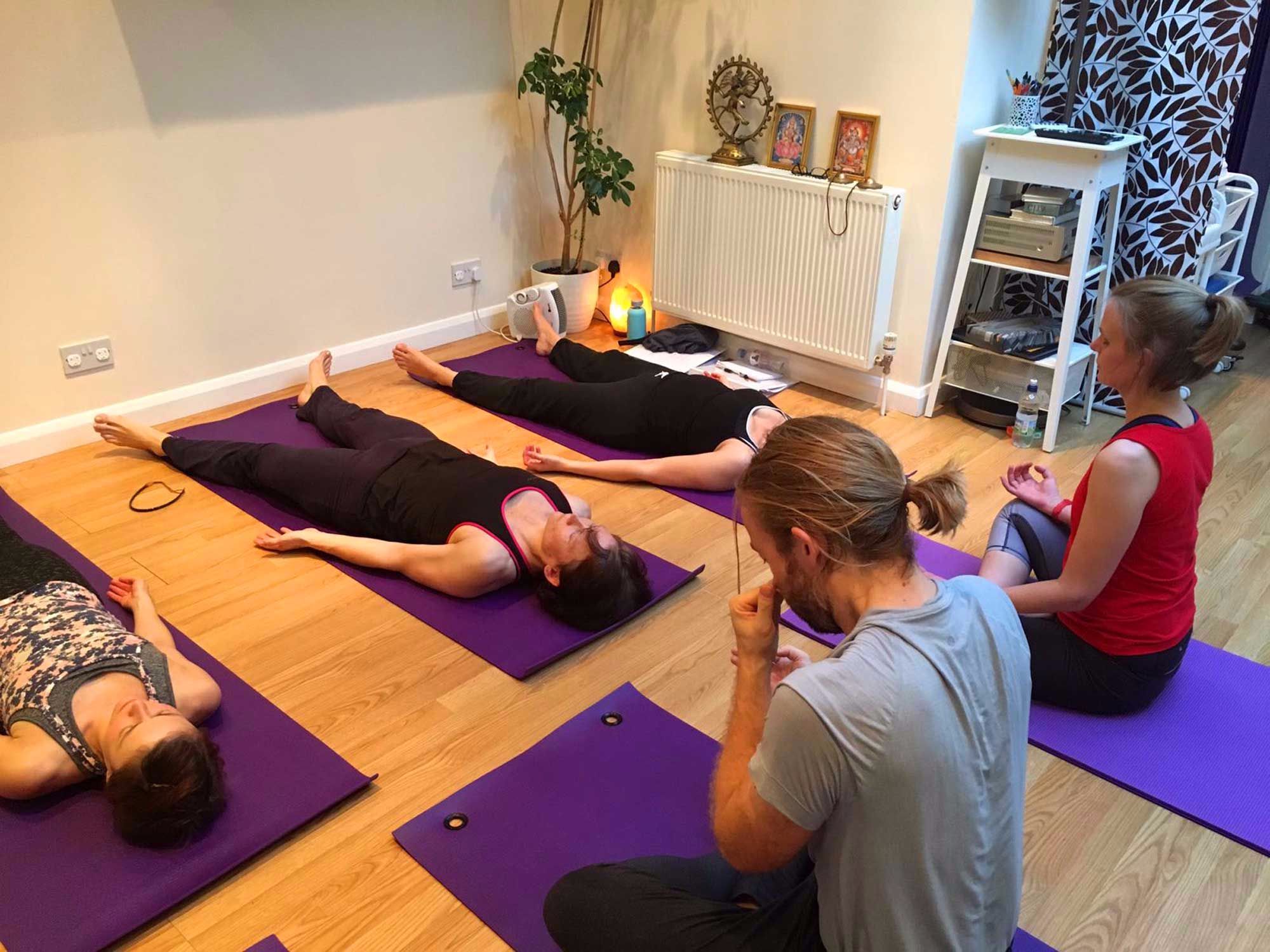 This academic workshop will involve 3 ½ hours of formal contact time a week over six consecutive weeks (1 week is a study week), daily self-practice and self-study using a variety of techniques that will be taught to you as part of the course.
Introduction to Yoga Level 2 incorporates:
Detailed study of the ashtangas or eight limbs of yoga, Patanjali's yoga sutras and the practical application of the philosophy into our daily lives.
Exploring different styles of yoga. Here we will be looking at the generic Hatha Style, but also at other styles.
Developing self-practice and asanas.
Developing understanding of prana and the subtle bodies. Developing pranayama, by looking at different types of breath work
Getting to know your energy centres or chakras, and how they relate to you and yoga.
Developing meditation, looking at hand postures for meditation (mudras), developing vibration mantra, prayer and chanting work, looking at other aids to developing meditation like mandalas and music.
Looking at food and the influence of the 3 primal qualities of food, also known as 'gunas'. Examining different food types, the yogic diet and also the concept of fasting in relation to yoga.
Want to immerse yourself in yoga? Join one of our in depth workshops or experience a transformative retreat.