Introduction to Yoga Level 1 is a challenging, progressive and academic workshop that will help you develop a greater understanding of yogic systems and support you to bring the awareness of yoga into your daily life, creating greater peace physically, mentally and spiritually.
This course is for everyone who wants to develop an interest in yoga but is also part one of a five module Teacher Training Course.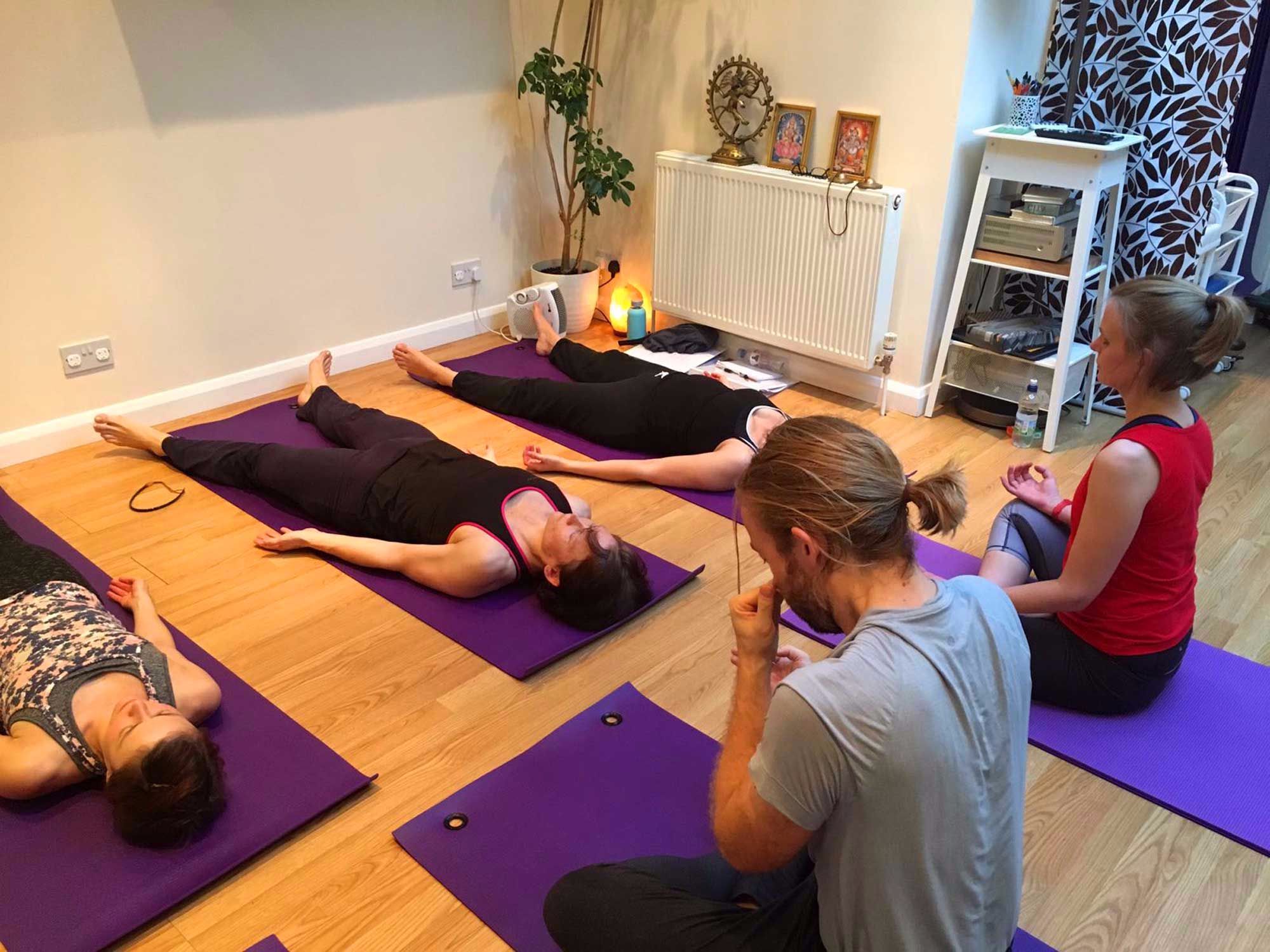 Introduction to Yoga Level I will involve 3 ½ hours of formal contact time per week over 6 consecutive weeks (1 week is a study week), daily self-practice and self-study using a variety of techniques that will be taught to you as part of the course.
Areas covered include:
What is yoga – a brief history
The 8 Limbs or 'Ashtangas' of yoga.
What is Hatha Yoga?
The Surya Namaskar (The Sun Salutation)
The physical and spiritual benefits of asanas (postures) and how asanas help develop posture and flexibility.
Understanding the benefits of synchronizing asana with the breath, to develop greater awareness and clarity.
Breathing exercises. Basic pranayama – observing how the breath can energize the body and calm the mind, both during asana practice and in daily life, reducing stress and rejuvenating the body.
Meditation and chanting – developing meditation skills as a way to manage stress and observing chanting as a medium to develop serenity.
Basic understanding of energy centres (chakras).
Want to immerse yourself in yoga? Join us for an in depth workshop or a transformational retreat.