Why is yoga so good for children?
Our children's classes, whether in school, at activity clubs or at our studio, are fun, creative and full of life. We encourage learning through exploration and help the children to develop stillness, focus and discipline of mind and body.
We approach teaching from a positive, non-competitive perspective and encourage children to challenge themselves, and build their own self-confidence rather than comparing themselves to others in the class.
For schools, we tailor our yoga teaching to meet the specific needs of your students. Yoga is an excellent way of broadening your school's provision within the National Curriculum framework. We offer regular classes or one-off sessions, designed specifically to meet the needs of your group.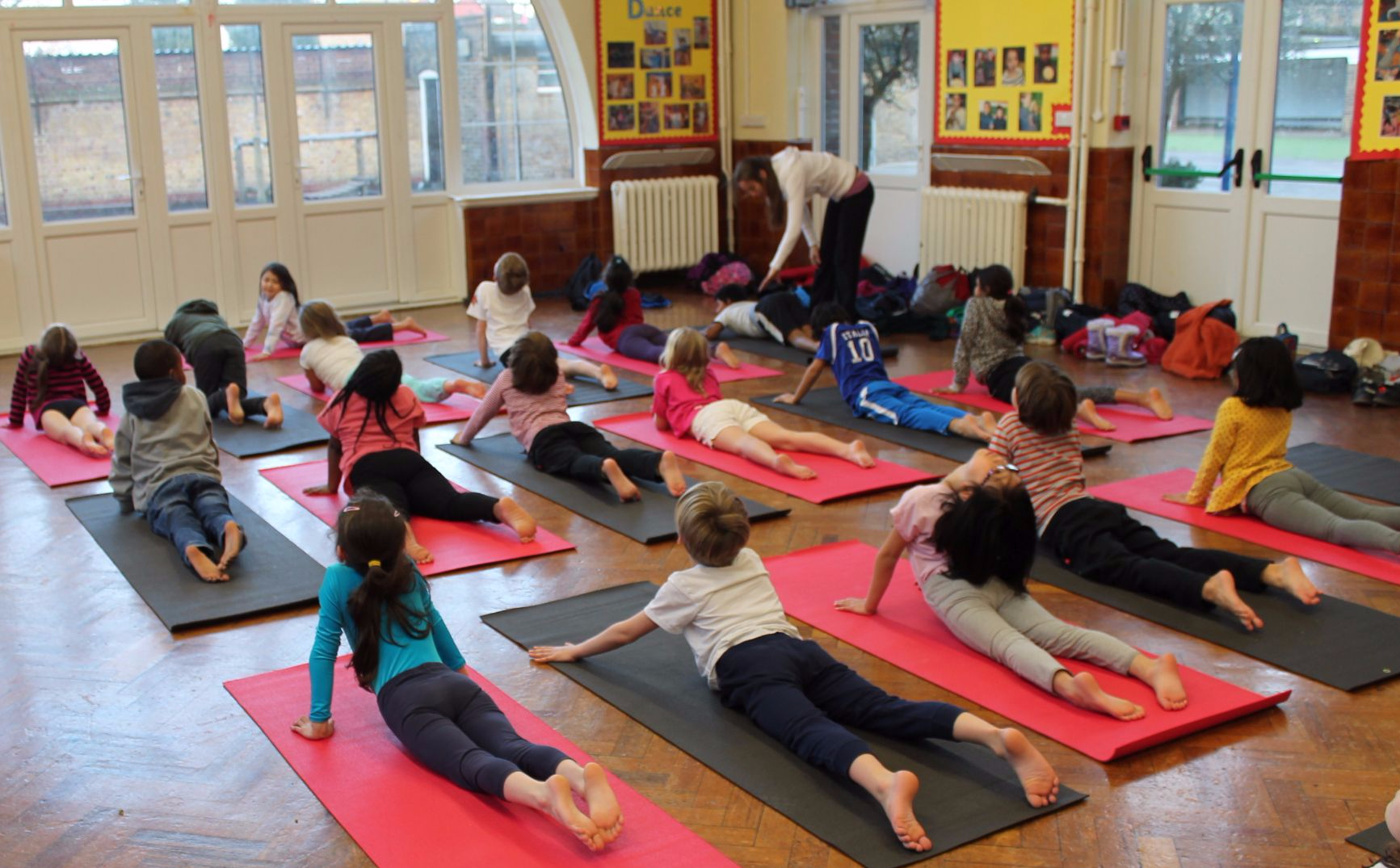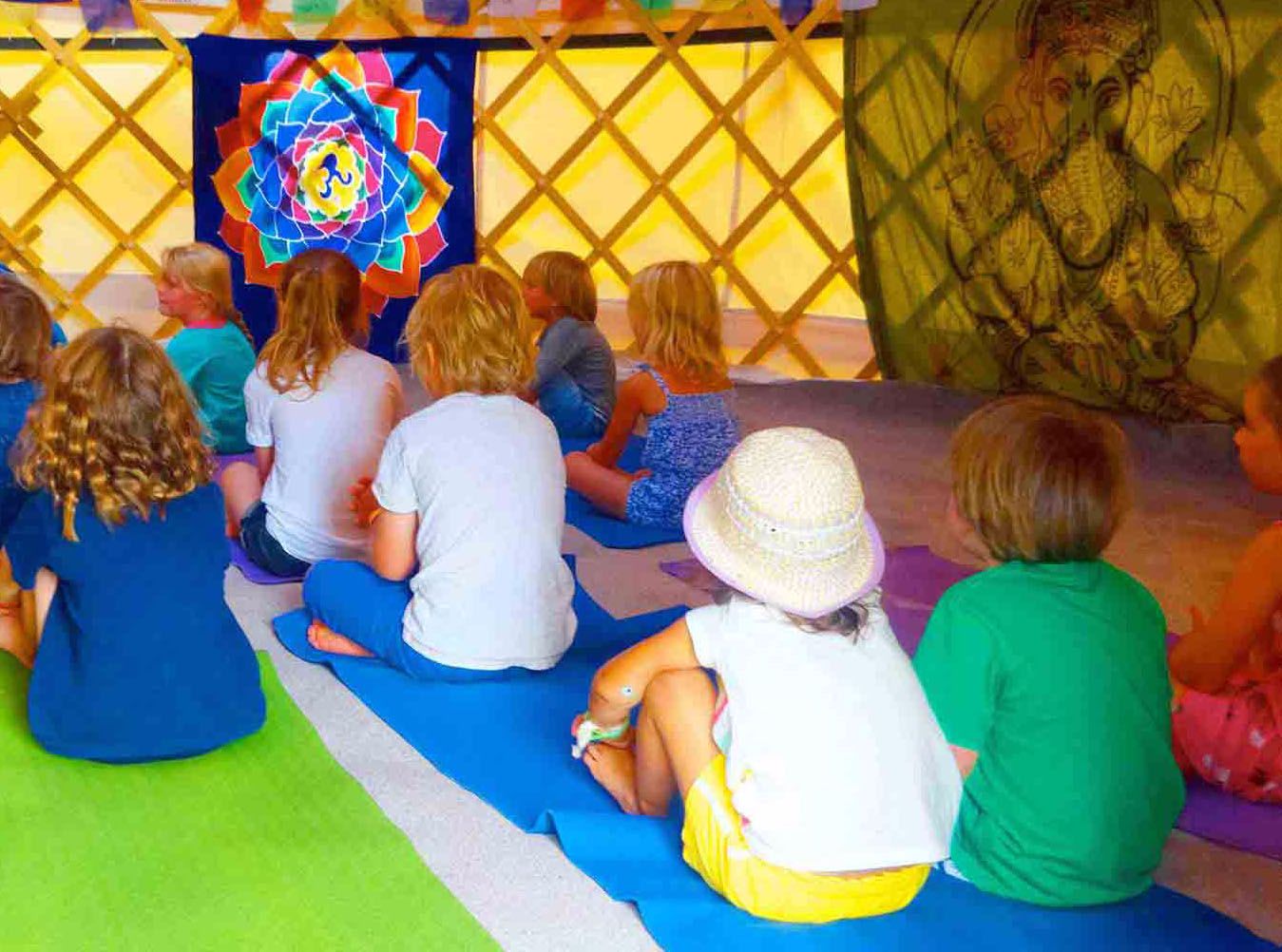 Improved focus and concentration
Increased strenth and flexibility of body and mind
A greater sense of calm and stillness
Body awareness, balance and coordination
Higher levels of confidence in themselves and greater sense of self
Improved emotional and mental well-being, supporting social skills
Yoga postures
Meditation
Mindfulness
Chanting
Yogic breathing
We supply all the equipment needed including yoga mats and music and we can also supply a yoga yurt perfect for school fayres and summer holiday workshops.
Contact us to discuss your needs or try out one of our children's yoga classes at our studio.