Women Only Divine Shakti Retreat 2019 5 - 9 December
Join us for the Women Only Divine Shakti Retreat, a 4 night yoga retreat in the Peak District, with Geraldine Coburg, Principal of The Radiant Hand Academy, who has been teaching yoga for over 13 years.
Let your every need be taken care of in our luxury farmhouse retreat centre, resplendent with traditional beamed ceilings, solid oak and tiled floors and breath-taking views across the Peak District.


Surrounded by extensive private gardens and miles of unspoiled fields and woodland, our farmhouse is a true hideaway, with ample opportunities for exploring the local countryside on foot or by bike.




There are five types of bedrooms; all are for two people sharing.
Large Twin with Ensuite Bathroom
Small Twin with Ensuite Bathroom
Large Twin with Shared Bathroom
Medium Twin with Shared Bathroom
Small Twin with Shared Bathroom
All bedrooms feature spectacular views. For your comfort and ease, towels, shower gel and hand soap are provided.
Enjoy the gastronomical delights of locally-sourced, home-cooked vegetarian menus from our talented culinary team.
The first meal of your day takes breakfast to a new level, with a selection of hot and cold delicacies each day, eggs cooked to your liking, fresh juice, fruit, yogurt, pastries, pancakes and more…
During the afternoon, a light lunch will be served, followed by an amazing two course gourmet dinner after yoga in the evening.
All meals are served at a traditional farmhouse dining table with views through French windows over the terrace and gardens to the rolling fields beyond.
A selection of herbal teas and a fruit basket are available throughout the day

Geraldine is a Holistic Physiotherapist and Senior Yoga Teacher, with over 13 years experience of teaching diverse styles of yoga, from dynamic to deep stretch, from hatha to chakra re-balancing.
Her teachings integrate her extensive understanding of the body, with all she has learned about the emotional, mental, energetic and spiritual aspects of yoga. Geraldine's passion for yoga can only be described as infectious and all those who are fortunate enough to experience her teachings are left with an overriding sense of inspiration and joy.
This retreat offers a unique combination of dynamic yoga and more restorative styles, such as deep stretch, through which Geraldine will be guiding and supporting each and every one of you on your individual journey.
There will be 7 yoga classes of 90 minutes over the weekend; 2 per day on Friday, Saturday and Sunday and an optional class on Monday morning. Classes will take place in a spacious, light-filled yoga space, with tiled floors and a beamed ceiling.
Nestled amongst historical sights, abundant woodlands, spa and market towns, the run up to Christmas is the perfect time of year to visit the Peaks.
Spend your time exploring the magical woodlands, rolling green fields and stunning valleys by foot or by bike or stay close to home and enjoy a quiet walk or rest in the extensive private gardens
A few miles away, enjoy the traditional tearooms and craft centre in the cobbled streets of the picturesque village of Longnor or venture a little further afield to Bakewell, where you can explore magical markets, independent shops and taste the infamous Bakewell pudding. The spa town of Buxton is also nearby, with its magnificent opera house and ornate architecture.
Our glorious farmhouse retreat centre is also at the foot of an abundance of rock climbing and walking routes through the countryside.
To add to the magic of the Divine Shakti Retreat, we have included a Christmas bauble making workshop. A specialist in her field will guide us in the art of decorating our own special Christmas baubles, which she will take away to fire in her kiln and return them to us in beautiful boxes, gifted to you to hang on your Christmas Tree when you go home.
Having a restful day around the farmhouse? Come and enjoy a massage with Geraldine to awaken your body's soothing, healing energy and relax.
What's Included:
4 nights luxury ensuite accommodation
7 x 1.5 hour yoga classes
Daily opportunities for informal discussions and questions with Geraldine
4 x spectacular breakfasts
3 x light afternoon lunches
4 x gourmet 2 course dinners
Unlimited fruit and herbal tea
Christmas bauble making workshop
Free wifi throughout the property
What's Not Included:
Travel
Insurance
Excursions
Alcoholic beverages

Massages – please note there are limited massage appointments available on this retreat, which will be allocated on a first-come, first-served basis. All massages must be pre-booked at the latest one week before the start of the retreat.
Directions for driving by car to our farmhouse will be sent when you book. Please let us know as soon as possible if you are interested in sharing cars and we will be happy to link people up.
For details of travelling by train, please contact us.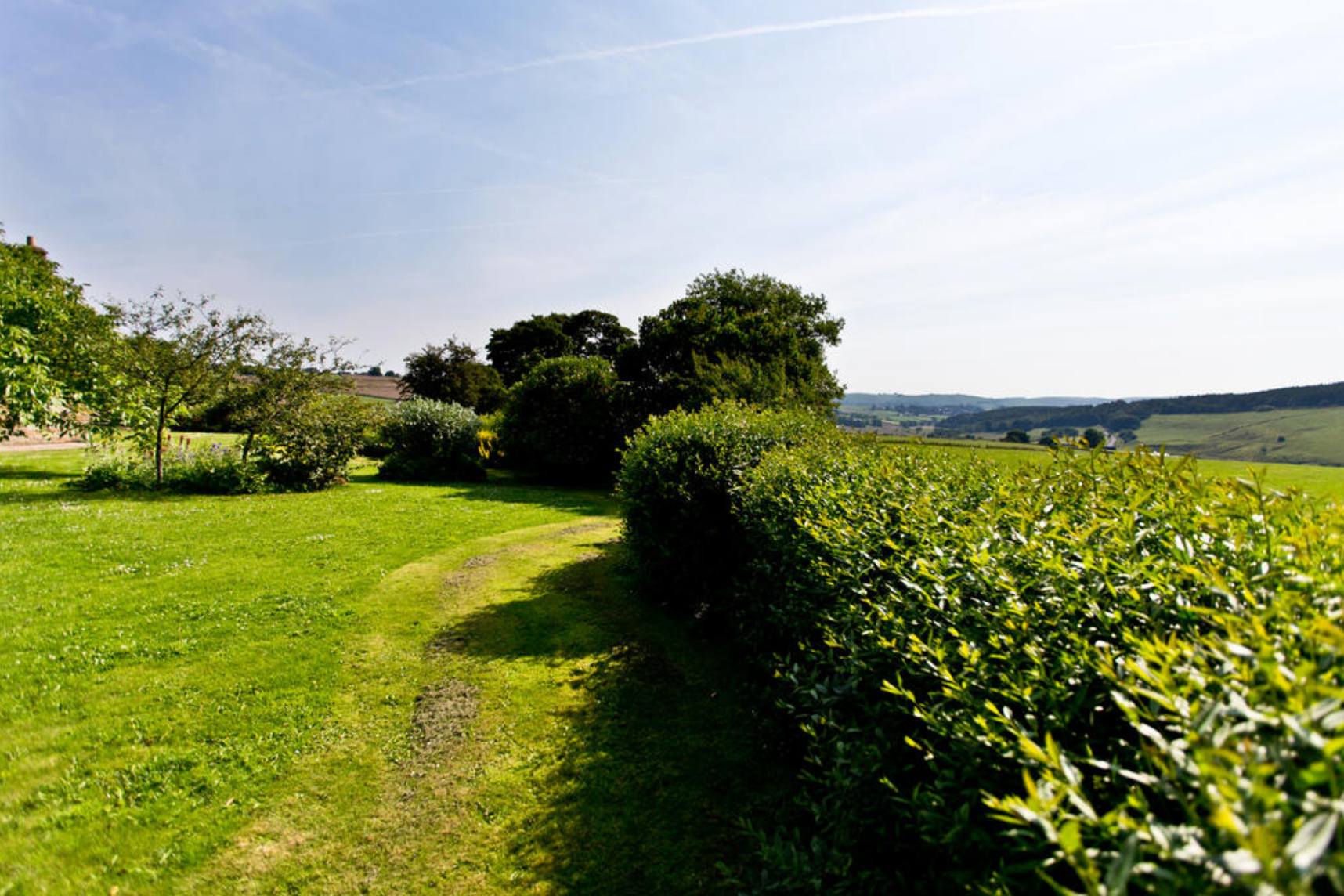 There are 5 types of room available:
Small Twin with Shared Bathroom* £415 per person
Medium Twin with Shared Bathroom* £435 per person
Large Twin with Shared Bathroom* £455 per person
Small Twin with Ensuite Bathroom* £475 per person
Large Twin with Ensuite Bathroom* £505 per person
*All rooms have twin beds and are shared between 2 people
To book your place on this retreat, please book on our website or via The Radiant Hand App (under Courses and Retreats tab). This will allow you to make a payment for one person in the lowest priced room (£415). To make payments of other amounts, please email us: [email protected] and we will organise the payment for you.