El Retiro De La Luz Tranquila
Join us for 'El Retiro De La Luz Tranquila', a luxurious, exclusive yoga retreat with Sri K S Coburg, Founder of The Radiant Hand & The Radiant Hand Academy of Yoga, who has been teaching for over 23 years.
Let your every need be taken care of in our bespoke, luxury retreat villa, new to The Radiant Hand for this retreat.
Built in harmony with the astounding beauty & peace of the surrounding nature reserve and the Costa de La Luz.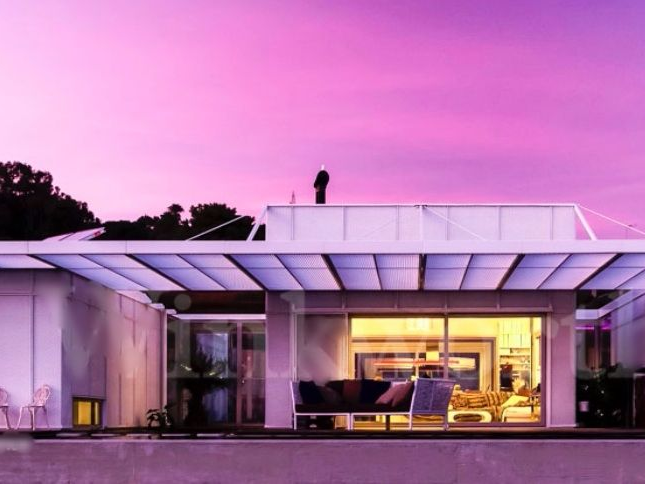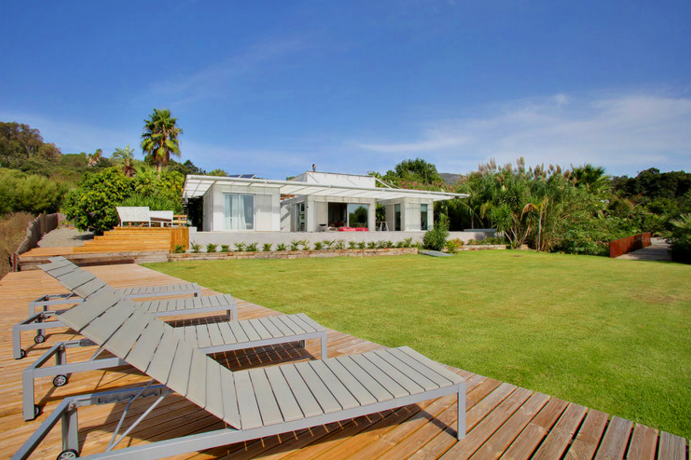 Our spectacular retreat villa exudes luxury from the innovative design of the house itself, resplendent with natural light and features including a floating fireplace and indoor-outdoor showers, to beautiful outdoor decked areas with breath-taking views to Africa, lush gardens, a sauna, an outdoor bathtub and a 20 metre saltwater infinity pool.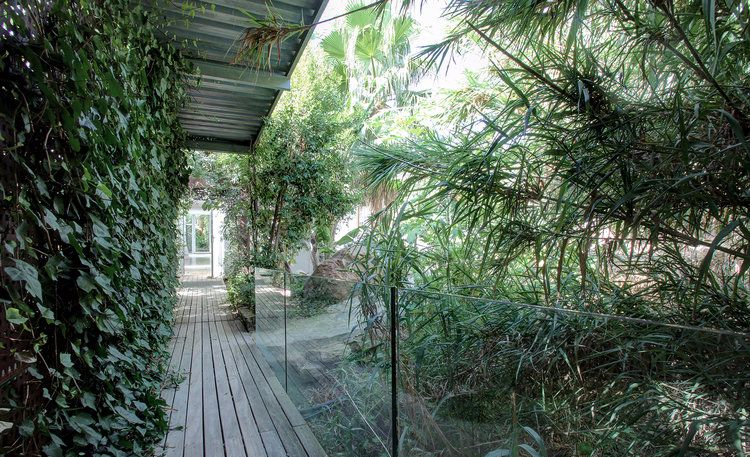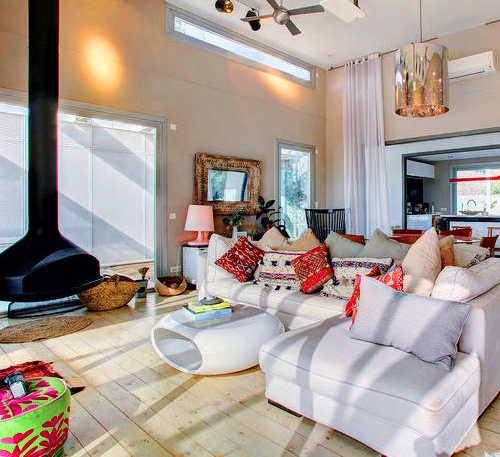 In a secluded spot, on the edge of an unspoiled nature reserve and close to the mountains and the coast, this villa even has a river trickling through its grounds, alongside an abundance of palms, citrus and cork trees. You can't help but feel at one with nature here, and yet you are only a 10 minute drive from Tarifa.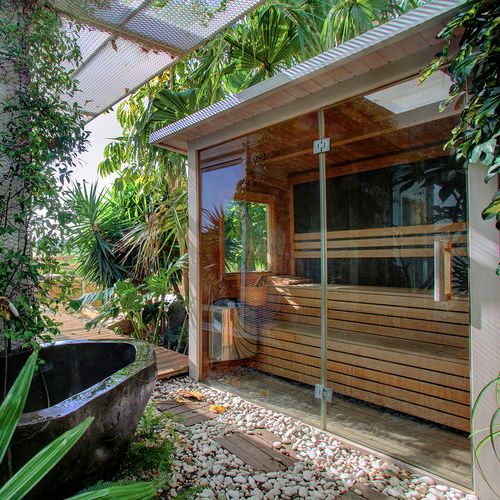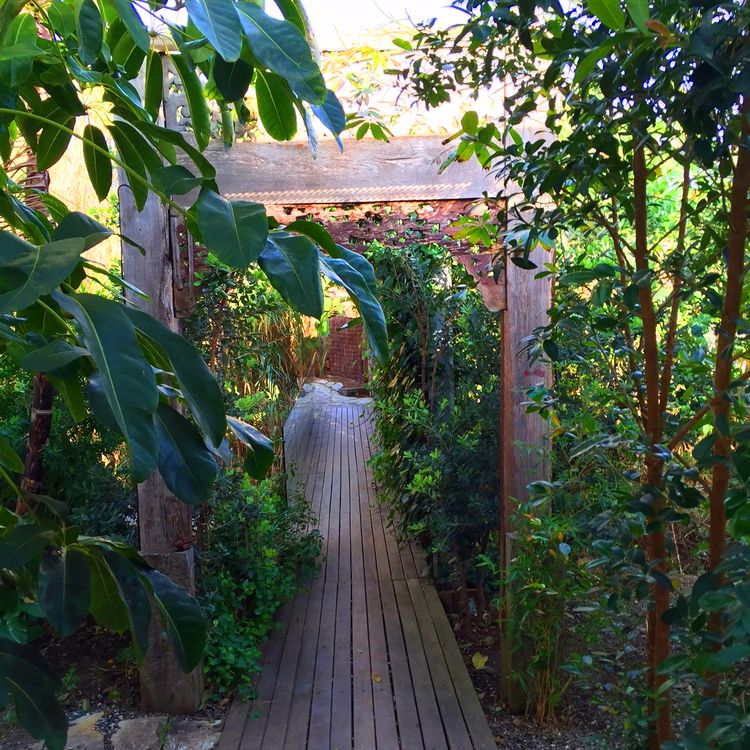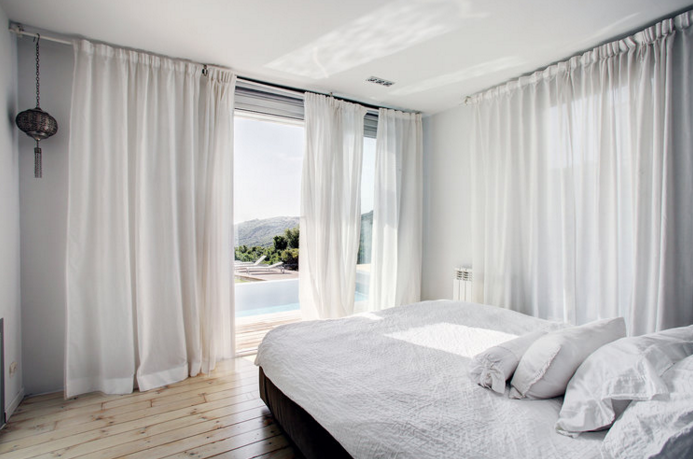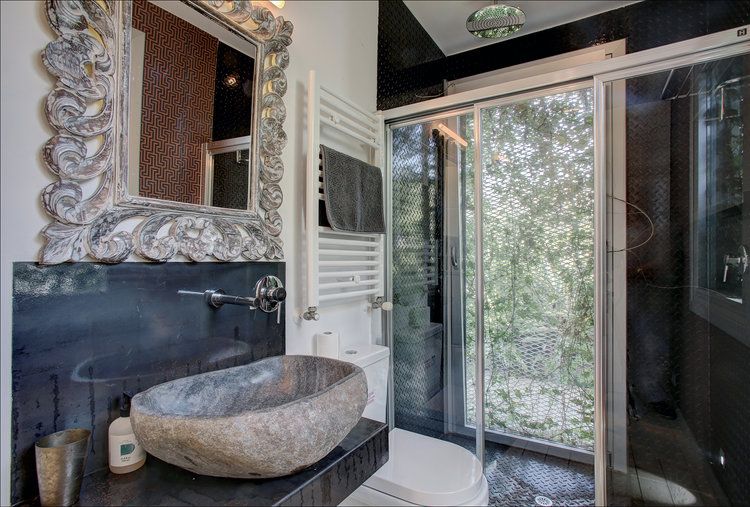 There are 3 types of bedroom available; all are for 2 people to share.
Master Super King Bed Ensuite With Sea View
King Bed Ensuite with Sea View
Twin Bed Ensuite with Garden View
All bedrooms have luxury ensuite bathrooms, with indoor / outdoor showers, as well as stunning natural features, such as polished stone sinks and onyx plinths.
Enjoy the gastronomical delights of locally sourced, home-cooked vegetarian menus from our talented culinary team, with plenty of opportunities for al fresco dining.
The first meal of the day takes the brunch concept to a new level, with an abundance of hot and cold delicacies, eggs cooked to your liking, fresh juice, fruit, yoghurt, pastries… the list goes on…
During the afternoon, enjoy a Radiant Smoothie and a light snack… followed by a gourmet 3 course dinner in the evening.
On the day off, we will organise a group dinner at a highly recommended local restaurant, or alternatively, people can make their own arrangements.
Filtered water, a selection of herbal teas and a fruit basket are available throughout the day. Alternatively, you can take a wander amongst the fruit trees and pick your own lemons, grapefruits or peaches.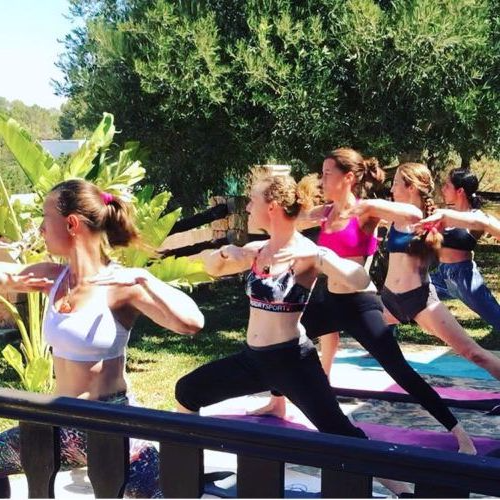 Compassionate, intuitive, knowledgeable & devoted, Sri Coburg will bring his unshakeable enthusiasm & passion for yoga to this exclusive retreat. Experience for yourself his infectious sense of humour & creative, spontaneous, playful approach to teaching and to life itself.
This retreat offers a unique combination of Classical Dynamic and Anahata Agni Hotra Yoga, through which Sri Coburg will be guiding and supporting each and every one of you on an awe inspiring journey of healing & self-evolution.
There will be 10 yoga classes of 90 minutes over the week; 2 per day, with 1 day off for excursions. Classes will take place either in an indoor, glass fronted yoga studio or on one of the outdoor yoga decks, beautifully crafted with sustainably sourced wood from the Balinese rainforest and offering spectacular views to Morocco.
Sri Coburg will give a group Satsang during the week, on a topic such as compassion, forgiveness or self-love.
You will also have the amazing opportunity to take part in a group Guided Meditation session with Sri Coburg, in a tranquil riverside spot in the forest.
Spend your time taking in the spectacular views from the villa, meditating in the forest or mountains, luxuriating in an outdoor bath or sauna, or indulging in a massage. One massage per person is included in the price of the retreat, but additional massages can also be booked.
A guided group walk will be offered by a local expert at a special price, with the opportunity to glimpse some amazing wildlife, including wild horses and otters. Take a bicycle and explore the local area, or for the more accomplished cyclists amongst you, there are higher intensity routes up into the magnificent nearby mountains.
Cacao ceremonies and sound journeys can be organised at the villa on request.
Discover little known beaches and off-grid eating places in stunning locations… we are exceptionally fortunate to have access to some closely guarded local secrets!
There are many options for excursions for the day off, including a visit to Vejer, a town in the hills, the Baelo Claudia Roman ruins, or a day trip to Sevilla, Granada or even Morocco!
7 nights luxury ensuite accommodation
10 x 1.5 hour yoga classes
1 x group guided meditation session
1 x group Satsang
1 x 1 hour massage with Geraldine Coburg
Daily opportunities for informal discussions and questions with Sri Coburg
7 x spectacular brunches, 7 x light afternoon snacks and 6 x gourmet 3 course dinners
1 x nourishing Radiant Smoothie each day
Unlimited fruit, water and herbal tea
Unlimited use of sauna
Unlimited use of outdoor bathtub
Unlimited use of 20 metre saltwater infinity pool
Free WiFi
Free use of bicycles
1 guided group walk
Full back of house support at the villa, including laying of fires, cleaning, washing clothes and providing expert local advice on activities in the surrounding area
Orientation meeting at the beginning of the week with TRH staff and an expert local resident who will be giving tips and hints for secret beaches, little known restaurants for watching the stunning golden sunsets and more…
One day off for excursions of your choice
Specialist support with organising your excursions
What's Not Included:
Flights
Insurance
Transfers to and from the airport
Excursions
Alcoholic beverages
The closest airports are Gibraltar (30 minutes drive) and Malaga (1 hour 20 minutes).
Airport transfers can be organised to and from your arrival airport:
45 Euros per car each way to and from Gibraltar Airport with 4 people sharing.
115 Euros per car each way to and from Malaga Airport with 4 people sharing.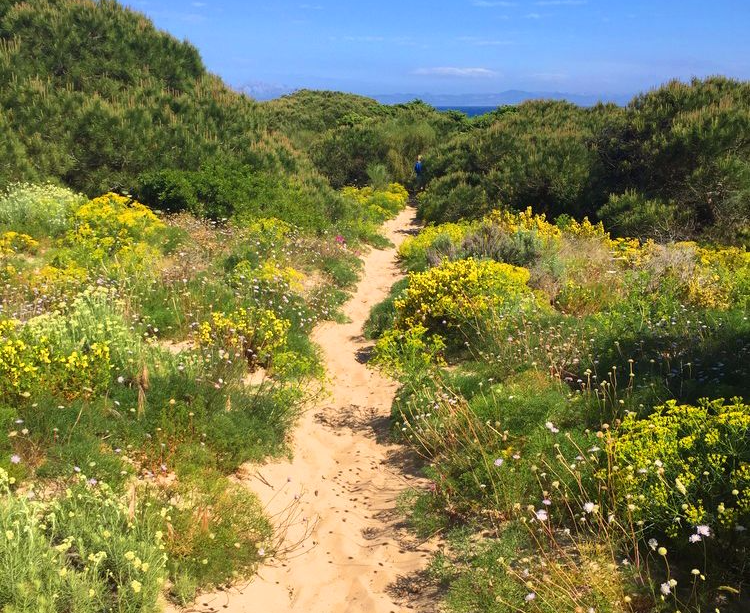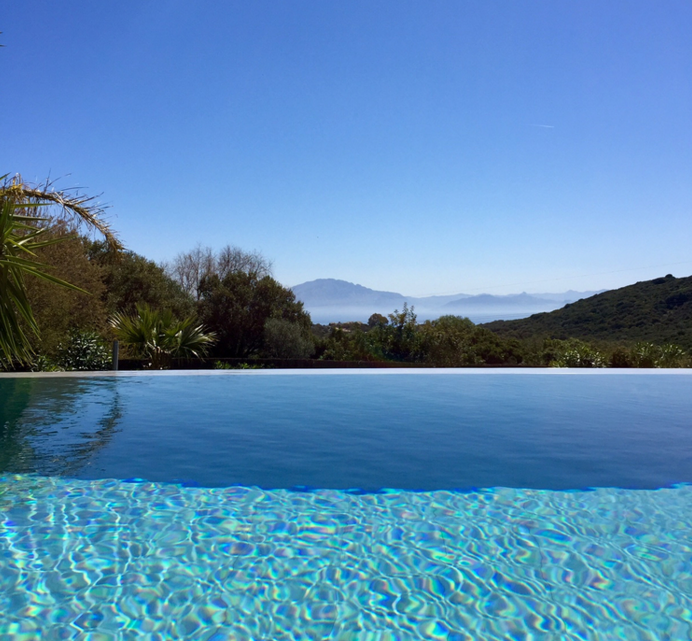 Twin Bed Ensuite With Garden View* £1365 per person
King Bed Ensuite With Sea View* £1445 per person
Master Super King Bed Ensuite With Sea View* £1525 per person
* All rooms are shared between 2 people.
A non-refundable deposit of £500 per person to be paid to reserve your place, with any outstanding balances to be paid by 31st August 2019.
Monthly payment plans are available to spread your payment over six months (April – September 2019), please email us: [email protected] for details.
To reserve your place on this retreat, please book on our website or via The Radiant Hand App (under Courses and Retreats tab). This will allow you to make payment for the lowest price room £1365. To make payments for other amounts, please email us: [email protected] and we will organise this with you.