The Glorious Peak District
Posted on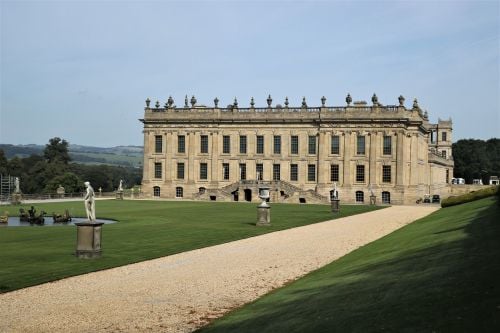 Take advantage of the Peak District while you are on the Divine Women Only Shakti Retreat in December… step back in time and visit the grand stately home of Chatsworth House, home to the Cavendish family since 1549. Chatsworth House stands in the midst of beautiful landscapes expanding over 105 acres of woodland, home to herds of deer, and overlooking the River Derwent. The view is simply breathtaking. The gardens here are so vast, one can immerse oneself in the sheer beauty of the surroundings, be it strolling around the lake, exploring the gardens or journeying through the maze. This stately home gives a feel of grandeur with its magnificent painted hall, regal staterooms and art collections. If you fancy some retail therapy, there are plenty of gift shops to wander around at your leisure or sample the delights of an afternoon tea…
A stone's drive away from Chatsworth House is the historical town of Bakewell. Surrounded by the beautiful Derbyshire Dales, here lies a gem of a town. Lose yourself in the labyrinth of cobbled streets, alleyways and courtyards where you are sure to stumble on a multitude of quirky shops and cafes. Tickle those tastebuds with the famous Bakewell Pudding and a brew; followed by a meditative walk along the River Wye and Monsal Trail. Bakewell truly captures the quintessential England, bringing peace and tranquillity to soothe one's soul!
To book your place on the Shakti Retreat, please click here: https://www.theradianthand.co.uk/women-only-divine-shakti-retreat-december-2019.html
We look forward to seeing you there!
Om Shanti Om
The Radiant Hand Team
For more information about the Shakti retreat, please click here: